2017-2018 Mandarin Season
We will open on or about November 12th, 2017.
We have lots of mandarins this year and all our usual products like mandarin cake, mandarin bread, mandarin cookies, mandarin butter, mimosa jelly, mandarin olive oil and balsamic vinegar, mandarin fudge and local honey.
We will also be selling our delicious take and bake Ollalieberrie Pies!
NOTE: We will not be doing any shipments this year.
Highland Orchard Mandarin Club
Highland Orchard Mandarin club card can be used in 2016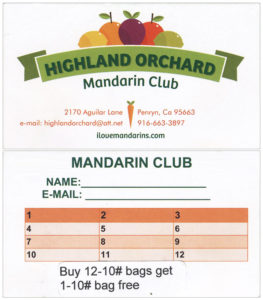 We will be giving one 10# bag free for every twelve 10# bags purchased. The completed cards are collected and at the end of the season we will have a drawing and the prize will be a gift basket of all of our added value products.
Del Oro High School Scholorship
In May 2017, Highland Orchard presented a $500 scholarship to a graduating senior at Del Oro High School who is following agriculture as a major at Sierra College this fall.
Featured At The Orchard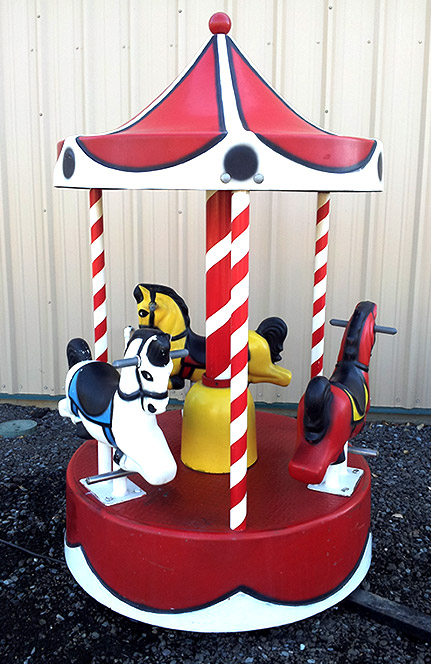 Classic carousel just for the kids! First ride is on us, so feel free to bring the kiddos!